.Queen of the South
Cebu City also known as Queen of the South is one of the big city island in Central Visayas. It is  because of its large potential in terms of economy and infrastructure.  It consist of three big cities which is Lapu-Lapu, Mactan and Cebu City.
However, Cebu isn't just all about tall buildings and great opportunities. Cebu has its own dialect and  traditions.
Sinulog Festival, Fluvial Parade, Larsians – where you can eat different kinds of grilled seafoods and meats,  Pungko-pungko – food stalls that you find along the streets selling a random assortment of fried food, Dried Fish and dried Mango.
Authentic roasted suckling pig well known as Lechon Cebu which made them one of the best City in  the Philippines. A lot of tourist destination and interesting places to visit.  Some outdoors activities and beautiful beaches to enjoy during summer.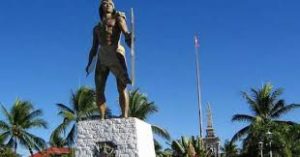 Transportation
Habal-habal (motorbike taxis) – it's the local transport mainly useful for the people who lives uptown going to downtown city and vice versa.
Jeepney – People of Cebu are mainly using Jeepney vehicle and it is very useful whether your need to travel to a short hops or even too far.
Taxi/Grab/Uber – It's an easy option to use in getting around the city. Taxi has their flag down rate of P40.00 and some amount for additional m/km of travel or waiting time in case there's traffic or some stops.
Bus – Buses are also available  for city journey or travel from the city to another, provincial bus can also access through North Bus Station in Cebu, operation run from 6am – 10pm only.
Infrastructures
There are several infrasture are to be built and on-going projects in Cebu City.  One is the Metro Cebu Expressway – The R50-billion Expressway, a 74 km highland road and they are planning to mix with a subway  that will snake through the south Naga City to north part of Danao City. This project is expected to be done year 2022.